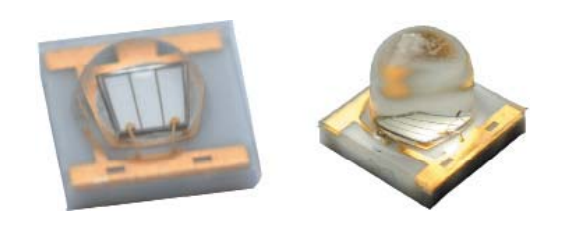 SEA Company offers High Power UV LEDs C3535U-UNL1-A1G11H and C35L-U-A (U60) manufactured by TSLC corporation (SemiLEDs Optoelectronics).
Ultraviolet LEDs are beginning to change the usual sources of UV lighting. They are produced using additive target selection, along with the semiconductor material. Of course, the use of UV LEDs for curing and polymerisation is the most popular. Splash such demand due to the relatively recent breakthrough in the technology for flux density of LEDs UV light at different wavelengths. Emission in the UV LED chip is produced as a result of exposure to direct current. Diodes have a voltage characteristic that increases on exponentially. For power use direct current or voltage including the availability of upstream limiting resistance. This helps to prevent unwanted effects associated with changes the value of the rated current. Minor power is achieved using linear analog controllers, at the same time high-power LEDs are powered from the AC adapter with stable voltage and output current. There is possible parallel or serial connection. Reducing the direct current is interconnected with the brightness of the light on the principle of pulse width modulation. When appearing ripple of LED light there can be a problem with the PWM. According to the power circuit it has the ability to connect the LEDs to the network with an AC voltage of 220 V. Two branches with LEDs had anti-parallel connection through a standard resistance network. A similar scheme allows you to adjust the intensity of emission of LEDs due to stabilized AC.
With a ceramic substrate and a 125/55 degree viewing angle primary optic, the C3535U-UNL1 is ideal for all UV curing and general UV applications
Order information:

C3535U-UNL1-A1G11H (NE3:U7B:V30)

C35L-U-A (U60) (400-410 nm)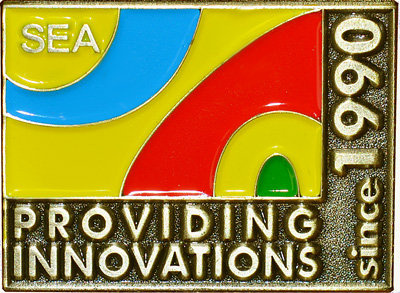 SEA Company is official distributor of TSLC corporation (SemiLEDs Optoelectronics) in Ukraine. For more information on LED products and optoelectronic equipment please contact SEA: (044) 291-00-41 or by e-mail:: info@sea.com.ua.