SEA Company offers a wide range of modular power supplies (AC/DC voltage converters (power supplies), DC/DC converters and DC/AC inverters) for various devices and industrial systems as well as for consumer electronics systems.
Carrying out direct deliveries from the world's largest manufacturers, SEA Company offers power supply units of such brands as: Traco Electronic AG, MEAN WELL Enterprises Co. Ltd., COSEL Co., Peak Electronics GmbH, MT-Power etc. A wide range of voltage converters of these brands can satisfy any customer requests. And our technical managers will help you to choose the best solutions for your tasks.
Depending on the required design the network power supply units, DC/DC converters and DC/AC inverters are divided into several main groups according to the type of housing (case / housing, DIN rail, printed circuit board, open design, 19" - rack, adapters etc.), which are presented on our website.
Also, SEA company can offer our customers both unipolar voltage converters and bipolar power supplies.
Most of the power supplies and their accessories are kept in stock at the company's warehouse, and ordering is possible directly from the manufacturer including retail lots.
You can select the voltage converter required for solving a particular task on our website by searching the necessary part number or by viewing products of a desired brand.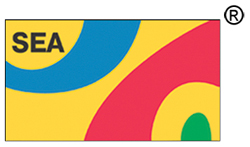 In order to get qualified consultation about power supplies and to make a purchase, please contact SEA office via phone: +38 (044) 291-00-41 (ext. 325) or e-mail: sales@sea.com.ua.