SEA Company offers certificated parking equipment and automated parking systems of own production for organization of paid parking lots, namely:
Semi-automated (with an operator) and automated (self-pay) parking systems;
Incentive and special purpose parking complexes;
Sidewalk parking meters;
Payment terminals for different types of parking lots;
Parking information boards;
Car park barriers and traffic lights;
Main functions of our systems and equipment for the organization of closed parking lots are configurable and adaptable to the requirements of any object
Flexible tariffication (linear, discrete, discrete with the possibility of tariffing by time of day);
Parking zones creation (permanent access cards and tariffs);
Customized reporting;
Transfer terminals usage (modes for counting parking spots, access control system and tariffication by zone);
A wide variety of fiscal registrars that can be used by operator (Unisystem, Datecs, Excellio, Мария, IKC);
Database backup
Number-plate recognition (both in the mode of the access control system, and in the automatic parking mode with payment in a smart parking machine);
Work with contactless Mifare and Em-marine cards;
Work with UHF radio tags;
Reversible driveways (automatic and controlled in manual mode);
Logging of the system operation and operator actions;
Tenant module installation (for parking lots using contactless cards);
Photofixation using IP cameras;
Parking pay stations that allow to use non-cash payments, cash payments without change and with change in 2/4 denominations of banknotes;
Manual / emergency opening of all barriers and each separate one;
Blocking of parking terminals from the administrator's workplace;
Monitoring of parking terminals operations with the ability to diagnose faults;
Counting of empty parking places with indication on the board, etc.
If you want to organize a paid parking lot and wonder "How and where can I buy high quality parking equipment at affordable price?" we will surely be able to advise you competently and propose the most optimal and functional solution, just for you.
SEA is one of the few companies on the market that has full cycle of parking equipment production: from the development to the installation on the costumer's location. We have many realized projects in this sphere. Price for parking systems is more than acceptable and products of SEA are simple and reliable in operation, have ample opportunities to expand functionality, integration into advanced monitoring or dispatching systems (unified parking systems), while the сompany offers its partners competitive prices for parking equipment and advanced options to complete paid parking complexes with all the necessary additional equipment, as well as software.
You can download presentation about parking equipment and systems of SEA company in PDF format here.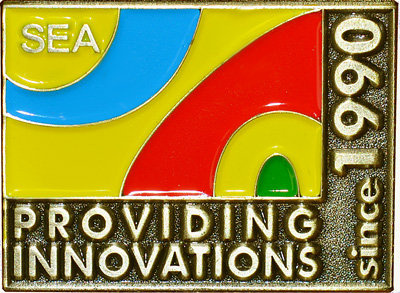 In order to get expert advice and buy parking equipment or parking complexes, contact SEA office on +38 (044) 291-00-41 or e-mail: sales@sea.com.ua.