SEA Company provides an integrated dispatching system for transformer substations.

The main (standard) features of the proposed dispatching system of transformer substations are:
remote data acquisition and visualization of the measurements and status of substation equipment in real time (the phase currents and voltages, transformer oil temperature);
provision of channel voice communication between the dispatcher and substation room;
operational control of the load break switch.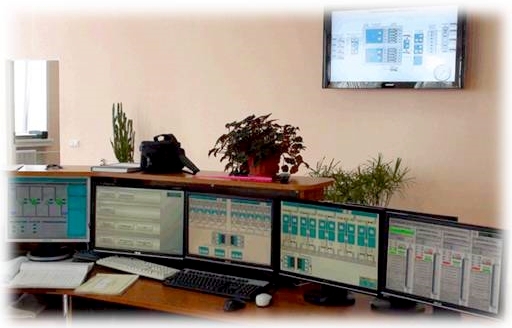 Extra functions of the system are:
security functions - door control, motion sensors connectivity;
the ability to configure the system according to the customer's specifications.
Urban Automation manufactured by SEA Company
Since 2010 the company has been developing automated systems for housing and communal services: street light control system, elevator dispatching control system, boiler station control system, metering of water and heat consumption and control system for water and heating utilities, etc.
LED screens and media facades under SEATM brand name for advertising and entertainment entered the market in the same year.
A standalone department of the company has developed and implemented hardware/firmware system CARS CONTROL for satellite monitoring of vehicles.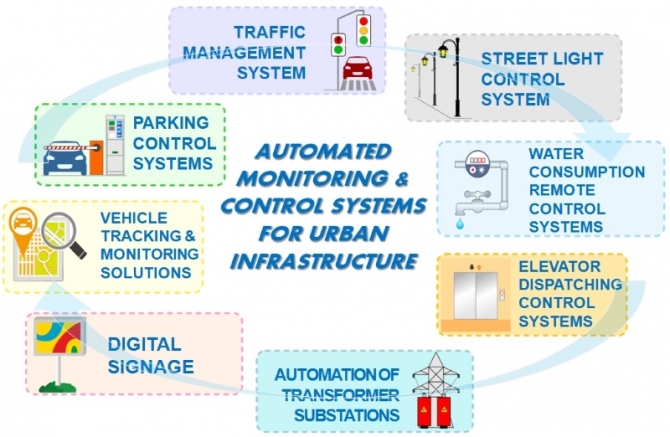 In 2012 the company started designing and manufacturing of parking meters and parking systems. In a year (in 2013) the company opened cooperation with Ukrainian nuclear power plants.
In 2015 SEA Company implemented dispatching control system for transformer substations up to 110 kV. Also it started development of smart city complex solution via integration of standalone automated complexes into unified municipal information system.
'Our complex solutions have been successfully operated in more than 20 cities', - Ivan Lenda added, CEO of SEA Electrotechnique, LLC.
Proprietary products of the company have been successfully applied in Poland, Russia, Belarus, Moldova and Kazakhstan.
SEA headquarters have been opened in Germany and the UK.