SEA Company proposes to get acquainted with the latest product catalogue of our parking equipment and control systems that includes information on parking payment stations and meters, entry and exit terminals, automated parking systems and what services we offer regarding maintenance of parking complexes.
You can download "Parking Control Systems" booklet in pdf format or view it online:
SEA Company designs, manufactures and installs equipment for arrangement of paid parking spaces, provides technical support, maintenance and modernization services.
Competitive prices, flexibility of system configuration, user-friendliness, varied array of equipment models, possibility of functionality expansion, simple integration into monitoring systems and high reliability (proved by many completed projects) of SEATM parking equipment and complexes make SEA Company one of the leading producers at the Ukrainian market of parking payment stations, entry/exit terminals, data displays, traffic lights, barriers, automatic systems and systems with an operator.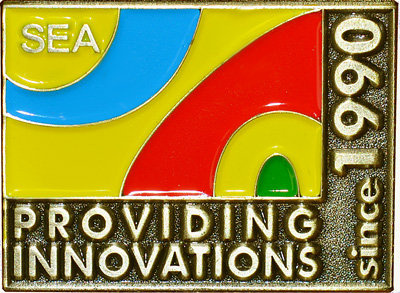 In order to get expert advice and buy entry and exit parking terminals, parking payment stations and other parking facilities, please contact SEA Company via +38 (044) 291-00-41 or e-mail: info@sea.com.ua.